Chic, Sophisticated & Fun Fiber Necklaces & Accessories

My eye-catching and fun, handmade Fiber Necklaces & Earrings are wound together combining beautiful colors and textures of interesting yarn fibers, then finished with high-quality beads near the clasp. Similar to the fashionable knitted scarves seen everywhere, mine are in necklace form. The art of my Fiber Accessories is in choosing exactly the right fibers, colors and textures (looking at hundreds of combinations) for the most appealing and elegant look.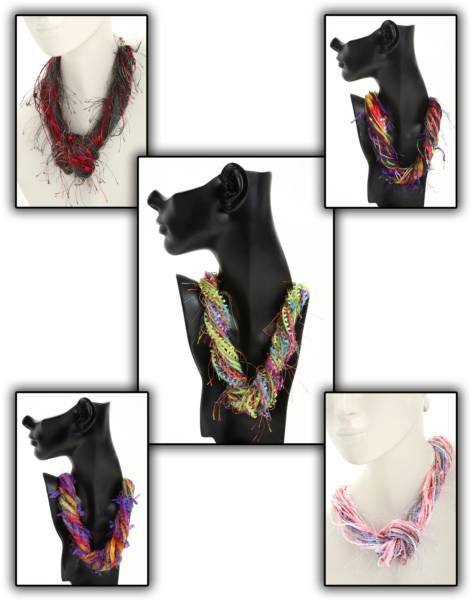 Fiber Necklaces & Accessories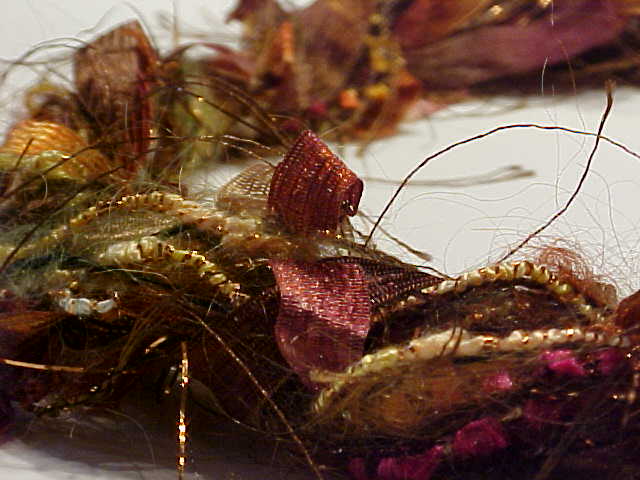 Here's a deeper close-up look inside some of my Fiber Necklaces to see typical novelty fibers I use to make them elegant, appealing and fun.

Note the beads used near the barrel (screw) clasp.  I believe in giving the back of my Fiber Necklaces a finished look using high-quality beads and quality findings with gold or silver clasps.  I make my necklaces long enough to slip over your head if you don't want to reach around and screw the clasp in the back.  

(scroll down for more pictures)

Prices: $35 - Fiber Necklaces

                       $10 - Fiber Earrings            

Jane Ann Steiner, Fiber Designer/Artist

by Jane Ann Steiner

Fishers, IN  

(suburb to Indy)

(317)842-6446

The length of my Fiber Necklaces is between 28"-30" depending on the fibers used. When knotted the same necklace will be approximately 20" so it will be more of a choker; 

very chic and classy.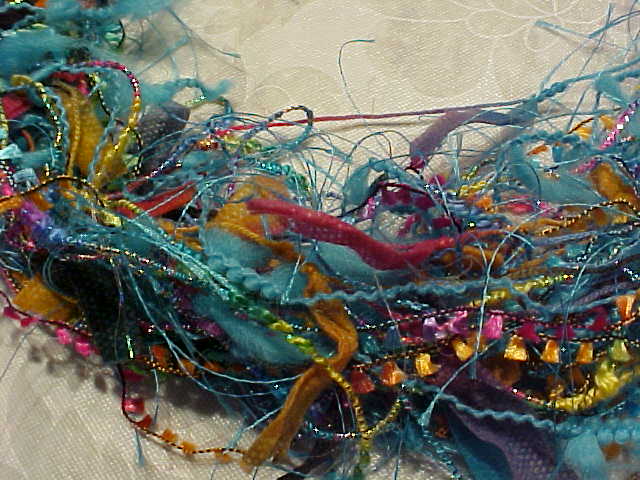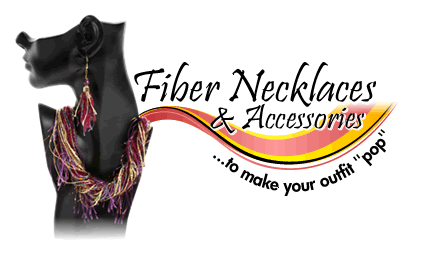 Necklaces you wear on the outside of your clothing, like scarves.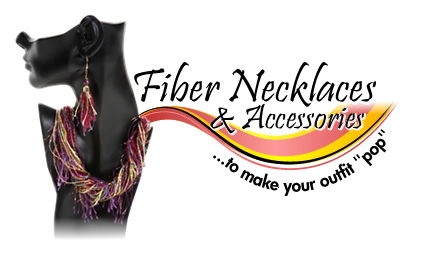 Beautiful, rich colors and lush textures creates a unique and eye-catching accessory.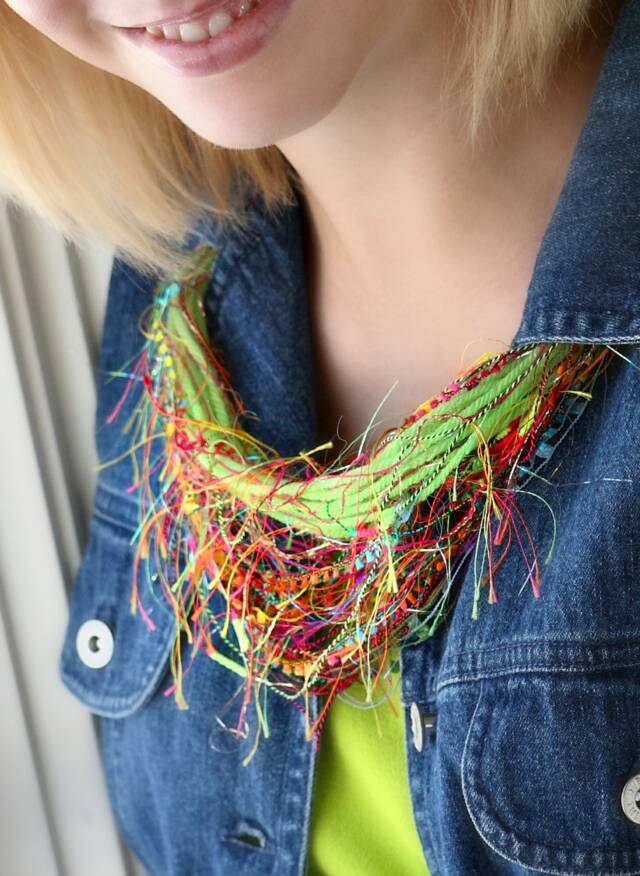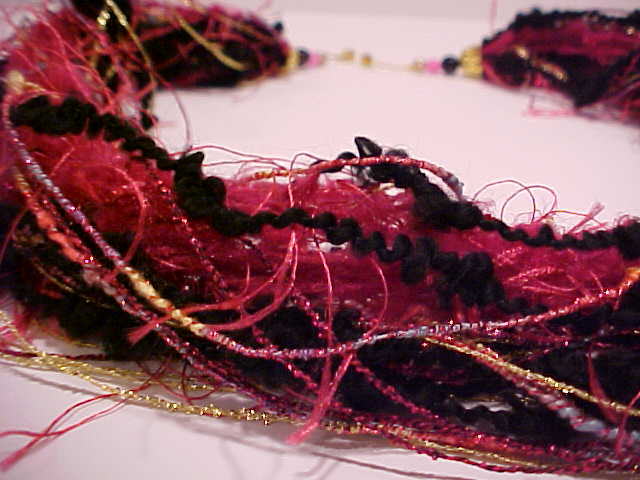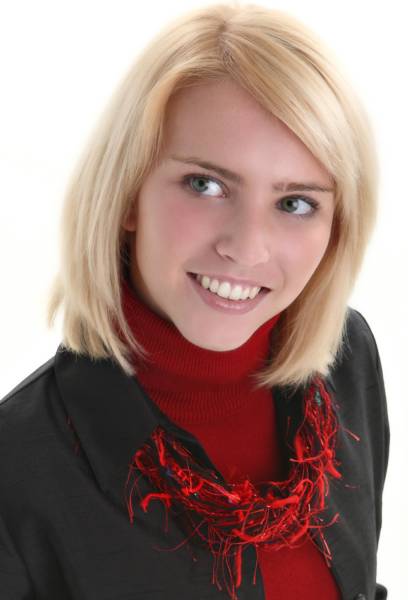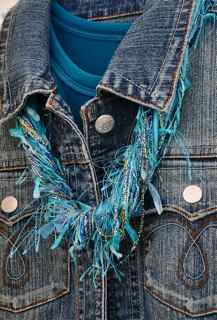 Great look to wear them under the collar of a jeans jacket.